21 Day Cleanse is the Best Body Cleanse and Detox Program for Vibrant Health
Do you want to have an amazing body that's healthy both inside and out?<
Unfortunately, unless you live somewhere remote with lots of fresh air and pick or catch and prepare food with your own hands, likely, your environment is slowly poisoning you. The only way out is by detoxifying your body!
Why is it important to detox your body?
From vehicle emissions to high levels of stress, everything around you contributes to toxins inside your body. These toxins clog up your cells, cause inflammation that leads to diseases, and block good nutrients from getting absorbed.
That means, no matter what vitamins or minerals you take, or whatever healthy diet you're doing, none of it will work well if your whole body is stuffed with toxins.
How do you know if you have too many toxins in your body? It could manifest in many ways. You could be getting constant headaches, have a hard time going to the bathroom, or get adult hormonal acne, feel fatigued all the time, among others.
If you're fond of sleeping late, eating processed food, or if you're juggling too many stressful things at once, you are likely storing a lot of toxins, which are likely slowing down your liver. The liver has a huge role in the body's natural detoxification process. If it becomes too burdened, the rest of the system will follow, which can have catastrophic results.
Having too many toxins in your body lowers your productivity, weakens your immune system, and heightens your risk for developing an illness.
This is why you HAVE TO detox your body
How to Cleanse Your Body
We're not talking about taking a long, hot bath and scrubbing your skin until it sparkles. To truly be healthy, you have to start with the inside. Get rid of pesky toxins that can make you sick by doing a detox body cleanse!
A holistic body cleanse like our 21-day program makes it easier for you. No need to stress over whether or not you're doing the right steps because we've designed the program to cover all aspects of your health!
From weight loss to body rejuvenation to mental health, we built this natural digestive cleanse system to help you address all the likely problems you'll encounter when you embark on a fitness journey. That's because this journey requires a lifestyle change, and that means breaking unhealthy old habits and establishing new ones!
This is why our 21-day program is the ideal length for this change to happen. It takes 21 days to break a habit, and 66 days to establish new ones. By completing our 21-day program, you'd be free of the habits that brought you problems in the first place, and you'd be well on your way to developing healthy ones!
Are body cleanses safe?
Great, you're asking the right question! By doing so, it means you're serious about improving your health!
Yes, body cleanses are safe as long as they're formulated based on thorough scientific research and contains only top-quality ingredients.
Choosing the right detox cleanse supplements requires careful consideration. Beware of body cleanse products that seem too good to be true online. Remember, your health is worth much more than a few bucks! Super cheap prices can mean that they cut corners during production, or simply threw ingredients together haphazardly just to come up with something.
For a body cleanse product to be effective, the ingredient ratios need to be correct so that not one overpowers the others.
Our 21-day program only uses professional-grade ingredients in our supplements and shakes. The manufacturer of our supplements follows industry level safety procedures to make sure that all products are in optimal condition for consumption.
On top of that, the supplements included in our 21-day program are all organic! Since our product is used for detoxification, we wouldn't want ingredients like that contain toxins, now, would we? Things that are touched with excessive pesticides, industrial solvents, or chemical fertilizers are no good. We kept our products free from those harmful things.
Why choose cleanse supplements over cleansing foods?
Sure, you might be more inclined to DIY your body cleanse because it might seem cheaper and more in your control. There are tons of detox cleanse instructions online involving so-called cleansing food, which are fine. But did you know that to get a beneficial level of vitamins and minerals from food, you'd have to eat a ridiculously large amount?
Not only that, but some nutrients only come in trace amounts and can't even be utilized by your body without special help from other elements.
With the supplements in our 21-day program, you'll get the necessary level of nutrients that your body can use without having to consume 10 people's worth of meals in a day! Our body cleanse products are well-formulated, with the right ingredient ratios that make each compound complementary with each other.
Also, these DIY body cleanse tutorials often come with very restrictive food intake. While fasting can be beneficial at times, prolonged periods of hunger will have an inverse effect on weight loss.
When you grow hungry, your body goes into emergency preservation mode and holds tightly onto your fat cells in fear of running out of energy. Those pesky toxins actually hide in your fat cells. So, by starving, you'd not only prevent effective weight loss, but you'd also keep the toxins trapped in your body!
That's why our body cleanse program includes a non-restrictive meal plan with over 50 flavorful recipes. We want you to experience the full weight loss benefits of our 21-day program by not starving!
What is the Total 21 Day Full Body Makeover Program?
The 21 Day Cleanse Program is a detox system that:
Consists of whole foods-based supplements that the body recognizes and utilizes, two of which come in 30 days' supply
Assists the organs and glands that make up the body's natural detoxification pathway to work efficiently 24/7
Includes a comprehensive exercise program designed by highly skilled trainers
Incorporates a meal plan that gives you amazing flavor and doesn't leave you feeling restricted
Gives you access to a full support program from our expert team 7 days a week
Is made up of products that are free of the most common food sensitivities (gluten, dairy, peanuts, soy protein*)
Keeps you informed and motivated via 2 free health and fitness-related ebooks
Offers more value than any other detox body cleanse on the market
With our 21 day program, you'll get the following supplements:
Bio-Gest
This supplement functions as a kidney and liver support. It helps the liver and kidney process oil and petroleum-based toxins, which love to hide out in fat cells throughout your body. This natural digestive cleanse contains several digestive enzymes that aid in effectively metabolizing fats, carbohydrates, and protein. This product doesn't contain potentially harmful herbs like senna or cascara. Instead, it naturally promotes good daily bowel movement, which is essential in our body's natural detoxification process.
Green Tea Phytosome
Green tea is well-known as an antioxidant powerhouse. It breaks down harmful elements in your cells, protecting your liver and the organs in your whole body. It also contains a substance called EGCG, which helps burn fats faster, resulting in a more efficient weight loss. The best thing about this product is that you can get all the benefits of green tea without the caffeine! The concentrated amount also means that you don't have to drink gallons of tea to reap the rewards.
Liver Cleanse
This natural liver cleanse supplement is packed with endless benefits. It boosts bile flow, which helps with the proper metabolism of fats. It helps with digestion, liver and kidney detoxification, balances good and bad cholesterol, and improves the immune system among others. The capsules are also completely vegetarian!
Medi Clear SGS
This body cleanse shake comes in two delicious flavors – chocolate and vanilla! It's hard to believe that something so yummy can be healthy as well! This shake is optimized for liver detoxification and balances energy and sugar levels. It contains powerful extracts like curcumin, which is an age-old disease-fighting substance that can only be found in traces in turmeric. You can mix MediClear with juice, water, or nut milk. It'll keep you feeling full!
Post Cleanse Shake
Lots of people find weight loss success after going on a detox body cleanse program but gain everything back once they stop. Our post-cleanse shake is for people who have gone through the 21-day program and want to continue with using a portion of our detox body cleanse shake for breakfast. Follow-through is essential in prolonging the benefits of the program!
How does the 21 Day Cleanse Program work?
One of the pitfalls of those seeking to be healthier is a one-sided view of what "healthy" means. Your health is affected by more than just physical fitness. Achieving good health is a marathon, not a sprint. If you're not mentally or emotionally prepared to go the distance and be consistent, you'll end up back to square one, or even worse off than how you started.
That's why we designed the 21 Day Body Cleanse Program to address all aspects that affect health.
Our professional-grade supplements work together to cleanse your body of harmful toxins that hinder beneficial nutrients from being absorbed by your body. They're sweeping your cells clean while infusing your body with essential vitamins and minerals.
We included exercise videos with detailed instructions to make them easy to follow. One of the body's natural way of getting rid of toxins is through sweating. So, these workout videos will boost your toxin elimination as well as boost your physical fitness.
We also included delicious healthy meal recipes because clean eating is the cornerstone of developing a healthy lifestyle. You can exercise all you want and still end up not losing weight if you don't pick your meals carefully. That's why we're giving you 50+ easy-to-follow recipes in ebook and video format to guide you on how to eat healthily.
To help keep you informed and motivated, you're also going to get two (2) of George DiGianni's eBooks: Preventing Heart Disease and Three Minutes To A strong Mind and Fit Body. Mindset is key in keeping with this journey, so we want to give you as much support as possible.
On top of that, you'll also have access to support from doctors and experts in George's team 7 days a week while you are on the 21-day program. We want to be there and answer all the questions you may have because we want you to get the full benefits of our program.
We packed in as much value in our program as we can, and you'll be hard-pressed to find one that's offering as much as we are. When you click the buy button, our supplements will be delivered to you and you'll get access to all the complimentary materials right here on our website. Isn't that convenient?
We've helped over 100,000 people get healthier be better versions of themselves with our 21-day program. You can be one of them by simply clicking the button below! Start the 21 Day Body Cleanse Program today and take that important step towards a better you!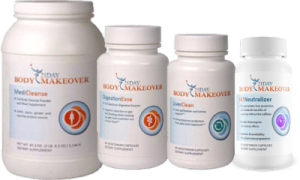 Full body makeover detoxification program

Manufactured with quality herbs that enhance the flow of bile

Reduce gastric and bloating

Provide help in balancing lipid profiles, including total cholesterol, low-density lipoprotein (LDL), high-density lipoprotein (HDL) & triglycerides

Boost level of vitality & energy with this complete body liver cleanse program

Support your kidney, phase I and II liver detoxification

Eliminate fatty toxic deposits

Improve concentration, memory, endurance & cognizance

Easy to digest and make an individual healthier

Full body makeover detoxification program

Help you scale down craving of fatty foods & sugar in 21 day

Prevent from gallbladder & liver stones and may help you remove them from body too
Size: Liver Cleanse contains 60 Vegetarian Capsules

Built with: Blend of kidney supportive herbs like uva ursi

Contains: Powerful antioxidant glutathione to maintain the immune system & boost the bile flow

Prevent From: Total body cleanse program supports the complete liver function to rejuvenate your body and prevent it from diseases too

Amount To Be Taken: Suggesting amount is one capsule in the evening for full body detox

To regulate the liver energy, this 21 day body makeover supplement contains various viral benefits & mild antibacterials from berberine.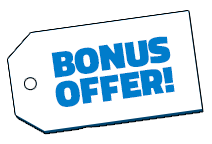 You'll also get George's newest eBook "A Women's Guide to Preventing Heart Disease" for free.