INCLUDED WITH YOUR 21day Purchase: Bio-Gest Supplement is an extensive digestive enzyme specifically created to help with digestion & assimilation of food for natural digestive cleanse.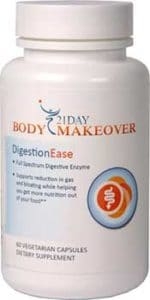 Natural digestive cleanse supplement for healthy digestive cleansing
This best digestive cleanse, Bio-Gest supplement is an ultimate blend of digestive enzymes like pepsin, HCL, ox bile and pancreatin that aid in improving the metabolism and gastrointestinal health as a natural body cleanser. Ox bile is specially included for fat emulsification. The pancreatin enzymes in this formulation are helpful to enhance the digestion and absorption of the essentials elements, so that there is the proper energy level in the body. Besides this, all the body cells will get the required nutrients for total body detox. The pepsin that has been encapsulated in this digestive detox cleanse supplement is pure and lactose-free. For cell growth, the Bio-Gest supplement works as a best digestive cleanse to improve the protein digestion.
Advantages
Bio-Gest is ideally beneficial for individuals' digestive cleanse, especially who suffer from indigestion occasionally.

HCL facilitates absorption of various nutrients like ascorbic acid, iron, beta-carotine, magnesium, zinc, calcium, vitamin B12, etc.

This 21 day cleanse program provides support for carbohydrate & protein digestion.

It helps in normal bowel movements, bloating, gas and weight loss and reduce these things.

Best natural body cleanser supplement, DigestionEase also promotes digestion of fats, carbohydrates and proteins.

For better results, take one to two capsules of this digestive cleansing supplement with every meal or as per suggested by your health trainer.
Product Details
Pancreatin (Porcine): 140 mg

Ox Bile concentrate: 80 mg

L-Glutamic Acid Hydrochloride: 480 mg

Betaine Hydrochloride: 480 mg

Other 21 day DigestionEase ingredients incorporate

Servings in each container of DigestionEase: 30

Derived out of a non-plant source, Betaine Hydrochloride is not diluted with the lactose. This Best Digestive Cleanse product should not be used by individuals having porcine allergies.
Other Quality Products From 21 Day Body Makeover

Green Tea Phytosome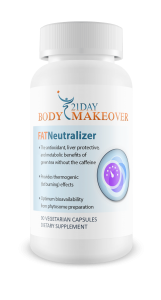 Green tea polyphenols are powerful antioxidants due to their particular flavonoid structures, and their glutathione-sparing activity has been well documented.* Green tea polyphenols also help maintain the body's normal inflammatory response to oxidative stressors.*
Liver Cleanse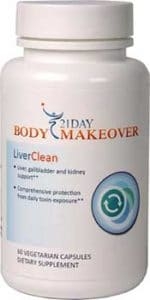 LiverCleanse, a substantial liver cleansing kit of 21 day body makeover and liver cleanse program, designed to rejuvenate your liver system to enable your body for natural cleansing.
MediClear SGS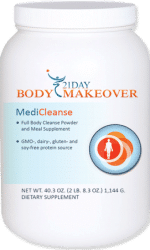 Available in chocolate or vanilla flavors. MediClear SGS, is a liver detoxification supplement used during the 21 day body makeover program or as a post cleanse breakfast meal, It's an advanced formula to boost the phase II liver support, liver detoxification and antioxidant support.
Exercise Videos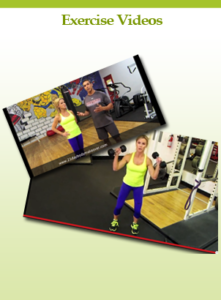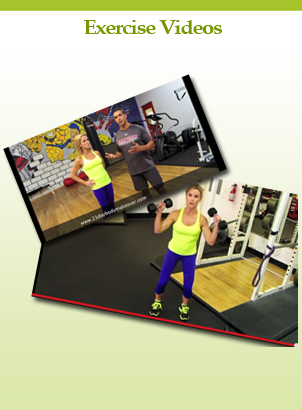 George DiGianni's 21 day 10 custom exercise videos are a great way to lose unwanted weight/fat FAST & enhance the areas you want your body to have.
Total Body Makeover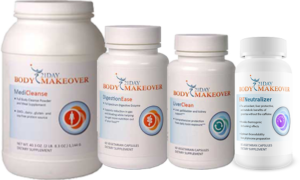 America's #1 Full Body Cleanse designed by renowned fitness trainer to the stars, George DiGianni.