The faster you receive results, the faster you can lose them without the right tools. 
The Full Body Cleanse and Keto Cleanse were created by celebrity fitness and health consultant, George DiGianni, who has helped Michael Dell, CEO of Dell Computers; Mark Cuban, owner of the Dallas Mavericks; Dennis Rodman, NBA champion; Dick Smother of the Smothers Brothers; and Eli Young, lead singer of the Eli Young Band. 
George has spent the past 31 years perfecting two life-changing, holistic, and organic programs to help give you sustainable results. The supplements in both total body cleanses are whole food based. Which means that your body will recognize them as food and accept them, so they can assist your organs and glands to work at their optimal levels. This, in turn, helps the body eliminate unwanted fat, balance blood sugar, and more!
Choose from holistic organic cleanses. Both the Full Body Cleanse and Keto Cleanse are super easy to follow.
Some benefits you'll receive are:
Full Body Cleanse

$650 value for $197 (shipping calculated at checkout)


Keto Cleanse

$650 value for $197 (shipping calculated at checkout)


Medi Clear SGS Cleanse
Powder and Meal
Supplement
✔
✔
Bio-Gest Supplement
✔
✔
Green Tea Phytosome
Supplement
✔
✔
Liver Cleanse Supplement
✔
✔
Amazing Video and Written
Recipes
✔ 24/7 Online Access
✔ 24/7 Online Access
George's Exercise Videos
Used On Dennis Rodman
and Mark Cuban
✔ 24/7 Online Access
✔ 24/7 Online Access
Preventing Heart Disease
e-book
✔ Bonus
Three Minutes to a Strong
Mind and Fit Body e-book
✔ Bonus
Keto Grocery List
✔ Bonus
How-to Guides: prevent
muscle wasting, prevent
cravings, cheat on a keto diet
✔ Bonus
Keto Cookbook
✔ Bonus
Comfort Foods (cheese cake,
brownies, and more)
✔ Bonus
Learn More
Learn More
All of our supplements are professional-grade and use the highest quality closest to raw food ingredients. This way, you can detox the right way.





Receive top-notch customer service from people who want you to succeed.

Email Support 7 Days/Week
We are available 7 days a week for support via email.
What Others Are Saying
My secret weapon! Let me begin this review by saying I'm a licensed pharmacist and very selective about the supplements I use… My digestion and absorption of food has been amplified, I've lost several pounds, and overall feel lighter and less bloated. It's difficult to maintain balanced weight and energy as I get older. But with the help of this program, I feel like I've been given a secret weapon.
I've done the 21 Day Body Makeover Program 3 times over the past few years and loved it every time. The shakes are very tasty and supplements are easy to take. The Program takes an extreme amount of discipline and George and his team are there to help every step of the way. Whether it's very detailed instruction, outstanding recipes, checklists, grocery lists and most important support from George and his team. Through each Program I've emailed questions to George and have always received a reply within a few hours. Best program I've ever done.
Hands down, this is the best cleanse on the market. The protein powder is actually really tasty and the supplements do not make you sick to your stomach like other products I have tried. His cheat sheets and recipes make it really simple to stick to the program and George's videos are inspiring. Give it a try, all you have to lose is some pounds and all the toxins in your system.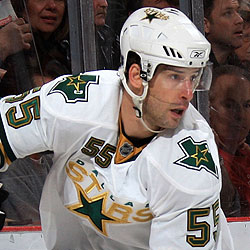 Find out why celebrities, including star athletes & doctors, continue to recommend our cleanse programs as the best in the market.