INCLUDED WITH YOUR 21day Purchase: Green Tea Phytosome, an advanced 21 day detox cleansing program, available at affordable cost to nourish your nervous system & support liver system. Use this best liver detox program for your liver detoxification.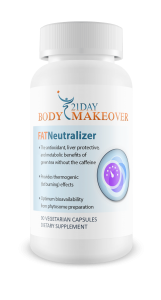 Green Tea Phytosome: Best detox cleanse supplement
Green tea polyphenols are powerful antioxidants due to their particular flavonoid structures, and their glutathione-sparing activity has been well documented.* Green tea polyphenols also help maintain the body's normal inflammatory response to oxidative stressors.*
Green tea has a thermogenic effect.* Extracts of EGCG increase energy expenditure and fat oxidation, thus essentially burning calories.* Greenselect Phytosome was tested in obese subjects (n=100) of both genders on a low-caloric diet; 50 subjects were assigned to the green tea extract plus the low-calorie diet, while the other 50 subjects followed the low-calorie diet only. After 90 days of treatment, significantly greater improvement in weight and body mass index was observed in the Greenselect Phytosome group compared to the diet-only group.*
Human studies of green tea's weight management properties resulted in greater calorie burning by individuals taking the extract.* Although some of the effects of green tea extract have been attributed to the caffeine content, a study found increased metabolic rate and greater fat metabolism in study subjects taking green tea extract compared to those taking a placebo, even though the green tea extract did not contain caffeine.*
A study on healthy volunteers compared absorption of a single 400-mg dose of green tea polyphenols as non-complexed standardized extract Greenselect or as the same extract complexed with phosphatidylcholine – Greenselect Phytosome. Peak blood concentration of EGCG from the phytosome, measured over a period of six hours, was approximately double that of the non-complexed green tea extract.*
Advantages
the antioxidant, liver protective, and metabolic benefits of green tea without the caffeine*

provides thermogenic (fat burning) effects*

optimum bioavailability from phytosome preparation*

Take 1 capsule two to three times daily or as recommended by a health-care practitioner.
Product Details
Green Tea Phytosome* (leaf) (Camellia sinensis extract (leaf) / Phosphatidylcholine complex) 250 mg.

Other Ingredients: High and low viscosity hydroxypropyl methylcellulose and CalciumCitrateLaurate (Time-Sorb*), Hypromellose (derived from cellulose) capsule, Leucine, Silicon Dioxide.

*Green Tea Phytosome complexed with Time-Sorb®, a time-release matrix. This product uses Indena S.p.A.'s green tea phytosome (Greenselect®). Greenselect is a registered trademark of Indena S.p.A.

Contains ingredient derived from soy (phytosome).
Other Quality Products From 21 Day Body Makeover
Bio-Gest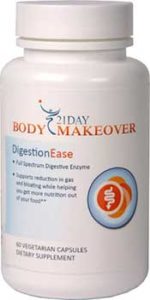 This best digestive cleanse, Bio-Gest supplement is an ultimate blend of digestive enzymes like pepsin, HCL, ox bile and pancreatin that aid in improving the metabolism and gastrointestinal health as a natural body cleanser.
Liver Cleanse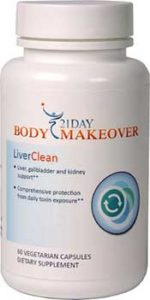 LiverClean, a substantial liver cleansing kit of 21 day body makeover and liver cleanse program, designed to rejuvenate your liver system to enable your body for natural cleansing.
MediClear SGS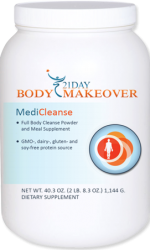 Available in chocolate or vanilla flavors. MediClear SGS, is a liver detoxification supplement used during the 21 day body makeover program or as a post cleanse breakfast meal, It's an advanced formula to boost the phase II liver support, liver detoxification and antioxidant support.
Exercise Videos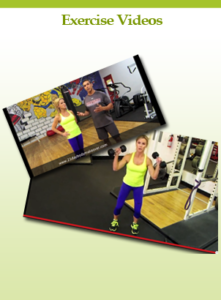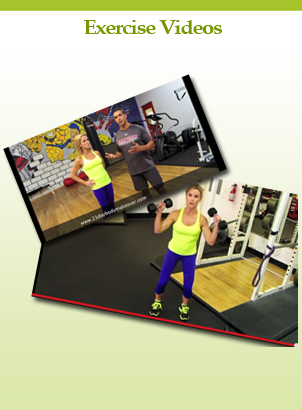 George DiGianni's 21 day 10 custom exercise videos are a great way to lose unwanted weight/fat FAST & enhance the areas you want your body to have.
Total Body Makeover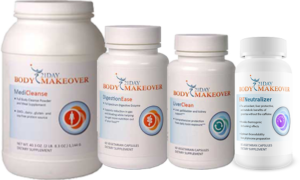 America's #1 Full Body Cleanse designed by renowned fitness trainer to the stars, George DiGianni.