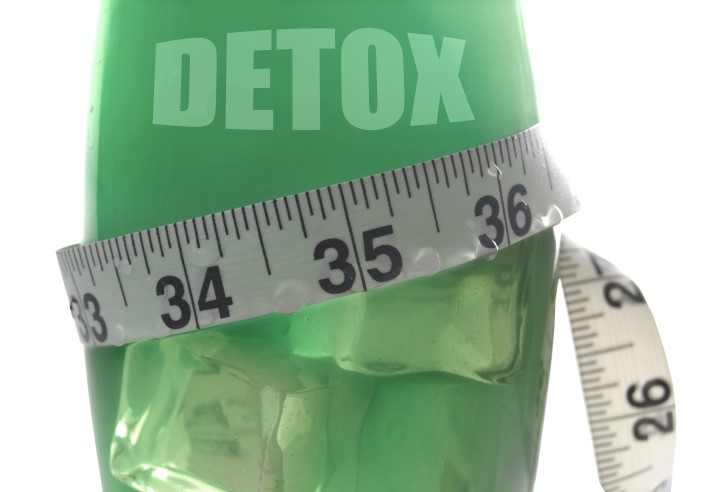 Very few of us need to be convinced of the fact that we live in a toxic world. Those toxins enter into our system through a variety of means, and they can be found in the air that we breathe, the food that we eat and the water that we drink. There are also many other forms of toxicity that need to be considered as well. For example, medications that we take can be toxic to the body to a certain extent and even stress can promote the production of toxins in the body, making us sick, rundown, depressed and robbing us of joy in our lives.
Although the body is an efficient machine that has many avenues of removing toxicity, the fact that we are exposed to it in such great measure will generally overwhelm our system and eventually, require some form of detoxification. This can be difficult, especially if you don't have the proper guidance and if you make poor choices when it comes to a detox program, it can even be harmful to the body. Fortunately, you have the 21 Day Body Makeover program, which allows you to remove the toxins through a systematic method that has helped many people to feel better, look better and be better.
Our 21 Day Body Makeover program is more than a simple diet that allows your body to remove toxins and provide you with a higher level of health. It is a complete program, which includes everything that you could possibly need in order to see success. This includes the products that you will be using throughout the program in order to detoxify the body and the support that we provide in great abundance, to ensure that you are able to see success through the program in the greatest measure possible.
Some detox programs will focus on reducing how much you are consuming and it can be quite difficult to maintain those programs for the long-term. Our program, on the other hand, provides you with a sample menu that will allow you to eat many times throughout the day, so that you feel satiated, rather than deprived. It is not really the amount of food that you eat that makes a difference when it comes to our detox program; it is the program itself and the types of foods that you are eating, which will make a difference in your levels of toxicity.
The nutrient enriched program that we provide helps to remove toxins from the body by attaching amino acids to the toxins and transporting them out of the body properly. It utilizes the natural detoxification system that all of us have, including our kidneys, our skin and our liver. When all of these factors are working properly and in conjunction with each other, you would be surprised with how much of a difference you will see in a very short amount of time.
Another factor that needs to be considered in cleansing the body is your daily bowel function. Unfortunately, very few of us experience this natural process in the proper way and issues, such as constipation, are commonplace. Many people use herbs or perhaps unnatural medications to help promote daily bowel function, but that is introducing something unnatural to the body in an effort to detox it. With the 21 Day Body Makeover program, you will know what it feels like to have proper bowel function and all the benefits that it provides.
We are the premier resource for cleansing, and we have helped many people to experience the many benefits that it has to offer. What benefits would you like to experience through a detoxification program? Like many people, you would probably like to feel better, both physically and mentally. You may also be interested in weight loss, and by looking at the testimonials on our website, you will see that losing weight is not only possible, it is experienced on a regular basis.
You also want to be with a program that is going to support you through the difficult times and to be there with you when you experience success. Far too many cleansing programs provide an outline of what needs to be done, which may or may not be best for you, and will send you on your way. Our program, on the other hand, offers the support of a team of advisors, which includes nutritionists, doctors and fitness experts.
We live in a world of choices and it is important for you to make the proper choice when it comes to a detox program. Through the 21 Day Body Makeover, you will see the benefits that you desire through a program that has a proven track record and offers the premier products that you need to look better, feel better and be better.